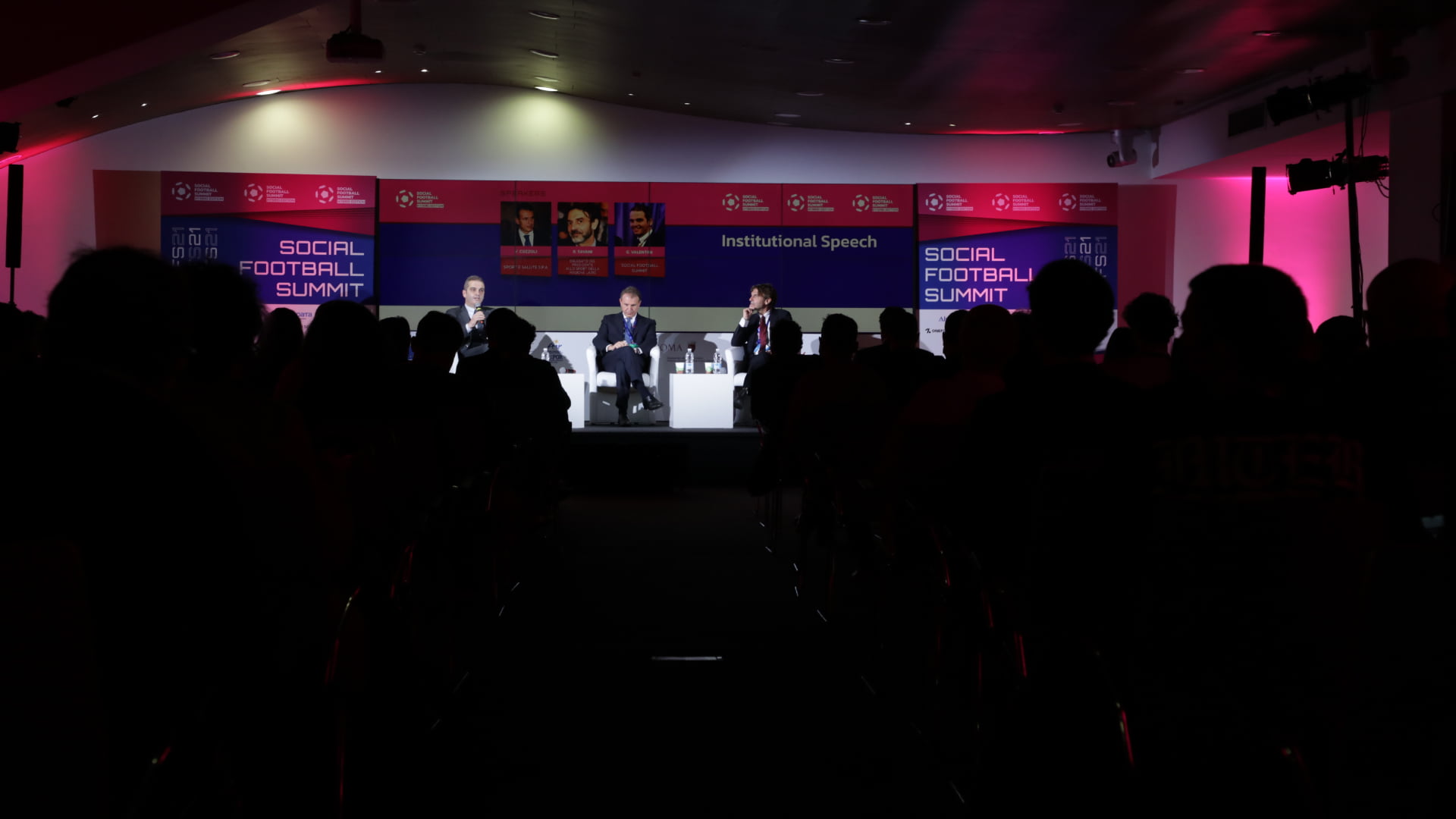 THE SOCIAL FOOTBALL SUMMIT WILL TAKE PLACE IN SEPTEMBER!
The fifth edition of the Social Media Soccer Summit moves to new dates in September.
On 27th and 28th September 2022 the international event dedicated to the football industry will have a totally renewed format in the breathtaking setting of the Stadio Olimpico, within the Foro Italico park.
The aim is always to shed light on today's world of football thanks to the know-how and experience of international speakers and guests. The macro-areas we have chosen for this edition will focus on the relationship between business and technology, with a spotlight on the new frontiers of investment for the world of football. These are the four points of the Social Football Summit 2022:
Investment and Innovation, we will analyse how the football world is innovating and what it is investing in;
Social Responsibility, we will talk about how football clubs and organisations are working with respect to communities and the environment;
Business & Football, we will analyse and discuss the best business models applied to the world of football;
Metaverse, we will talk about the new business frontier for the football world and how it could turn the system around.