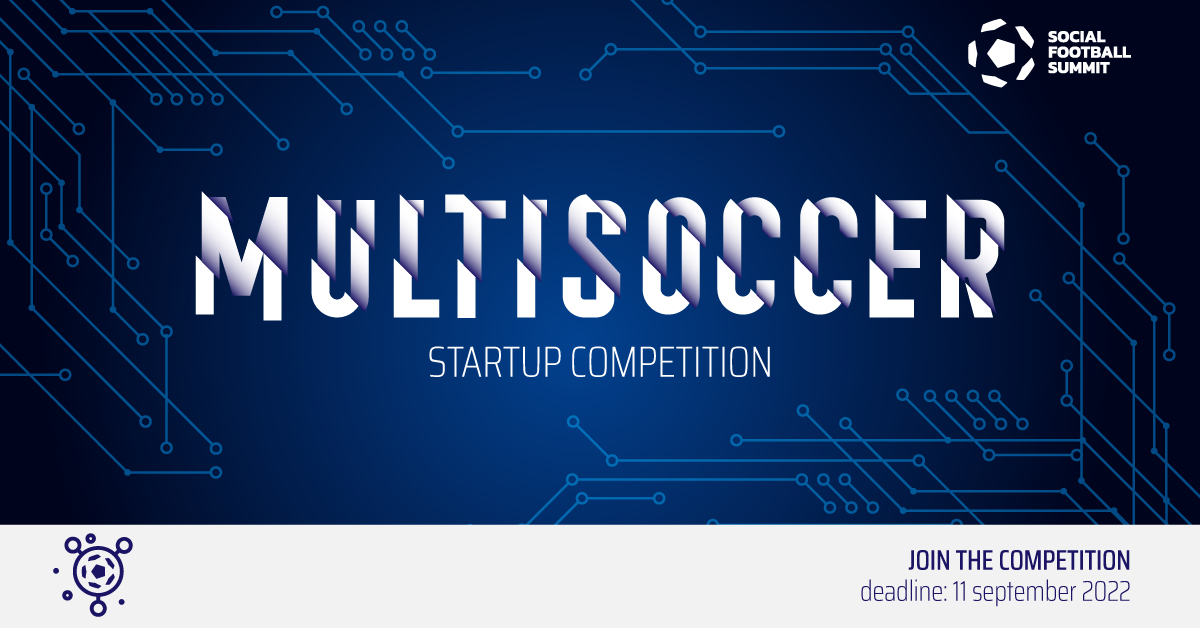 Multisoccer. The new edition of the Social Football Summit startup competition.
During previous editions of the main event in the football industry scenario many new and innovative initiatives have been pitched through the years by startups and entrepreneurs. This year too, under the influence of the Metaverse, a new innovative format of contest has been prepared for the fifth edition of the Social Football Summit.
In 2018, together with ReSoccer, we created a panel jury that was gathering, probably for the first time, the main players of the football industry together with the main players or the national startup system, like for example Mr Nino Ragosta from Fantacalcio and Mr Federico Smanio CEO of WyLab and currently Program Director of WeSportUp Accellerator.
After three years we are launching an Upgraded format for our challenge: with Upsoccer of 2021 (done with the support of NTT Data Italia) in fact a new format for the challenge on innnovation in the sport industry has been prepared, creating also the first NFT during a B2B event.
In 2022 we are preparing an international contest, focused on the main current and near future topics: Metaverse applied to football, to sport and to the entertainment sectors, Data management, Virtual Reality, Augmented and Mixed Reality, digital payments and crypto coins, NFT and innovative digital assets, gamification, web3. The final winner will be selected based on the votes of our jury panel of professionals of the sector and on the votes of a panel group of millennials. A completely renewed format for our contest, said Mr Vincenzo Filetti who is in charge of the Multisoccer challenge.
This year as well, like in the previous editions, Lazio Innova is partner of the event and will sponsor the prizes for the winners.
Also for this year edition, the goal is to gather during the Social Football Summit the most successful startups that already had a significant impact on the market with their entrepreneurial activities, like for example Mama Sport, Stargraph, Up2You, Wallabies, Orwell, Morphcast, Proxi42, Floky, Ticketoo, TiroLibre to name a few, said Mr Gianfilippo Valentini, CEO of Go Project and founder of the Social Football Summit.
You can register to the challenge until 6pm of the 11th of September 2022.