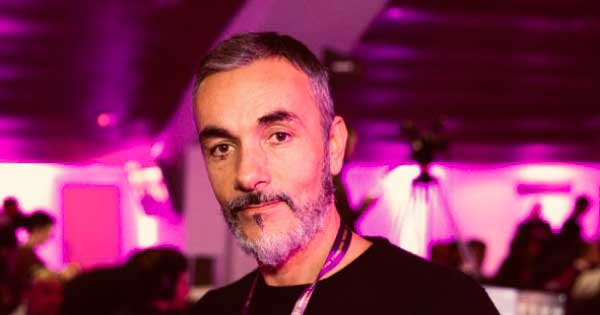 Interview with Massimo Tucci, Director of the Social Football Summit
For the few who still don't know it, what is the Social Football Summit?
The SFS is the international event in Italy focused on the Football Industry organised by Social Media Soccer, Go Project's agency specialised in football and esports. Every year we invite over 130 national and international top speakers in Rome for 2 days to discuss and foster opportunities among stakeholders in the world of football.
This all started in 2018 and in a short time we have achieved an important status within the circle of international industry events.
You have recently announced the dates for the SFS22, tell us about the new edition of the Social Football Summit.
What will be new?
The first novelty is precisely the dates, the 27th and 28th of September.
For this 5th edition, we have exceptionally dropped our usual November window, which, we felt, was unsuitable due to the World Cup Qatar, so for us September was the best solution.
Because of this choice and considering the weather conditions in Rome, we have completely revised the design of the event, with exclusive routes and spaces inside the Stadio Olimpico in Rome. The goal is to try to offer a new and unique experience to participants, providing access to areas of the Stadium that are usually inaccessible.
Just like every year, we will also try to renew the programme, focusing on involving some of the most important top speakers and stakeholders from the world of football.
In the coming days we will announce on our official channels the participation of institutions, federations, clubs, brands, media, start-ups and international personalities.
We also want to improve the areas and spaces reserved for networking and exhibiting companies, promoting business meetings between the different industry players.
Finally, the Football Summit Awards ceremony will take place again this year on the 27th of September, our awards for categories representing some of the most relevant macro areas within the Football Industry.
Who is confirmed for the 2022 edition?
We are proud to announce the presence of FIGC, Lega Serie A (our global partner), Lega Serie B and Lega Pro as our partners. We will also have top-level representatives from FIFA, UEFA, ECA, Bundesliga, Twitch, Google, Talkwalker, Decentraland, Microsoft, Blockchain Alliance Europe, Sky Sport, Gli Autogol and many more.
At the institutional level, we confirm the support of Sport and Health, the Lazio Region and Roma Capitale.
What to expect and how to attend the event.
As every year, we expect to improve and create an event in terms of appeal, content, and guests of an increasingly high standard.
Attending the event is easy and free of charge: just log on to our website, www.socialfootballsummit.com, and request your Delegate Pass.
For those who want to experience the event to its full potential, there are other ways to join in, including additional benefits.